Long ago I wrapped a glass vase in hemp twine and stuck flowers in it.. it was pretty.
Then the other day I saw a hemp twine vase on Pinterest.. and the light bulb came on and I was like I should wrap a bong in hemp twine! And luckily I had just the bong.
So the supply list is pretty simple for this craft: glue gun, glue sticks, a bong, and thick hemp twine.
I decided to wrap the bong from the bottom up, so first I put some glue on the end of the hemp twine ball and then I stuck it to the glass, now it's time to start wrapping.
You want to make sure that as you glue your hemp twine wrap is as straight as possible and there isn't a gap between the layers of twine
Click through the gallery of pictures to see my process
Not going to lie.. this takes a while but it's easy
You just want to keep wrapping, going with the flow.
Once I was within a couple inches of the top of them stem I needed to make it so the area behind the stem is wrapped as well. To do this I created a triangle shape then kept wrapping up the stem. *see pictures in gallery*
Once I've wrapped all the way to the top of the stem I'm going to cut the rope and wrap around the tube of the bong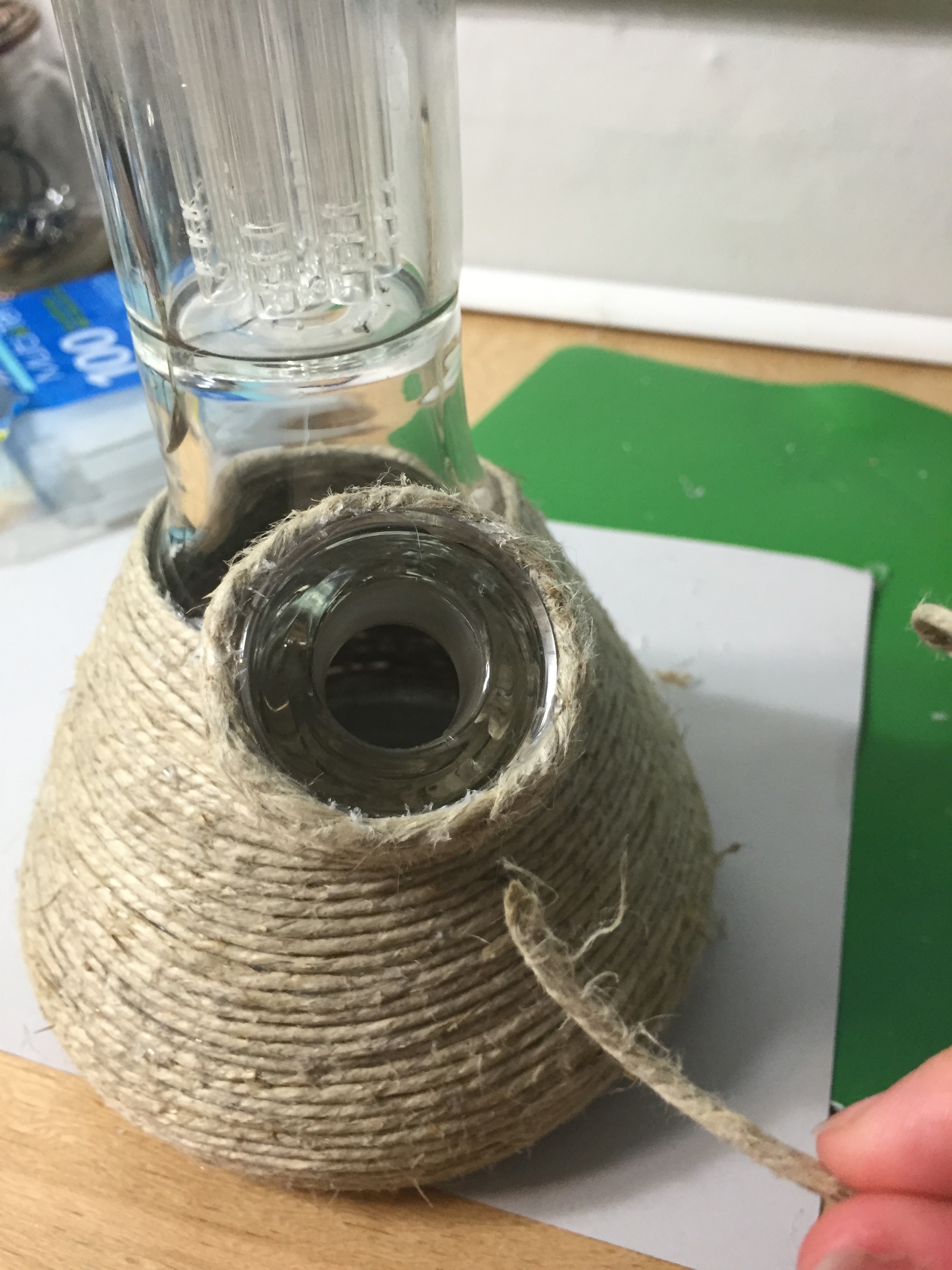 Now that I've almost reached the wig wag.. I felt super conflicted.. should I leave it exposed.. or wrap it.. I decided to leave it and wrap it!
I glued some hemp around the top of the mouth piece to cover the boring black and even out the hemp look while leaving the wig wag exposed
YAY!! 11 glue sticks later and it's done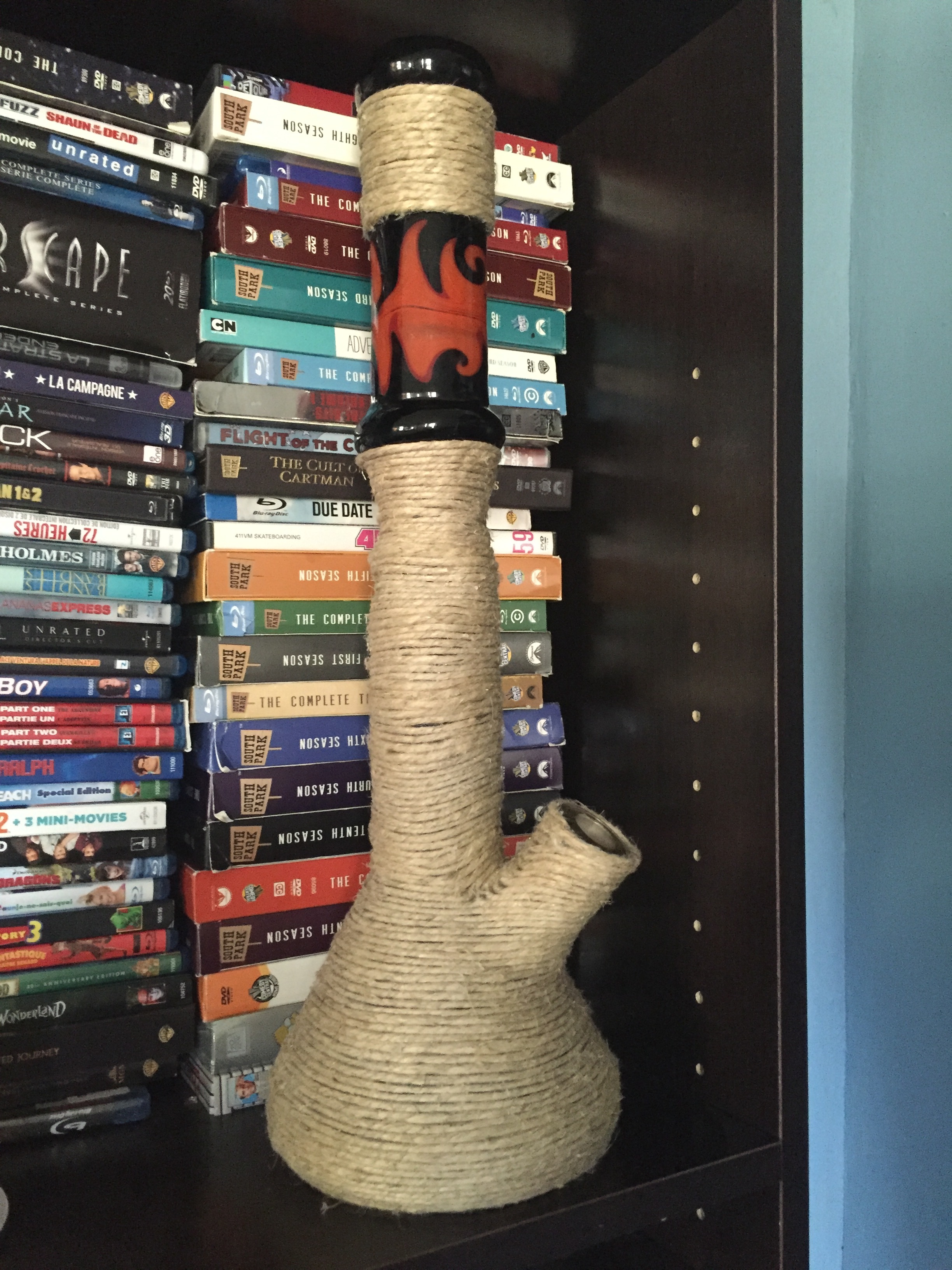 I love how this turned out, looks good on my shelf with all my dvds!
If you make yourself a hemp twine bong, I'd love to see it! Share your creation with me on any of the social media sites below!