Hello bud!
Aren't cats the greatest? All cute and cuddly till they get high on cat nip then they go crazy!
In today's blog I will be showing you how I made my cute little pudding pie a marijuana leaf toy filled with cat nip so he can get high too!
The Supply List
Cotton Stuffing (AKA Batting)
Cat Nip
One Felt Sheet
Sock
Embrodiery Thread and Needle
Scissors
Pen
Marijuana Leaf template
Here's a marijuana leaf template! Size it up, then print it out, and cut it out. Now you're ready to begin
STEP 1: Turn your felt sheet into two marijuana leaves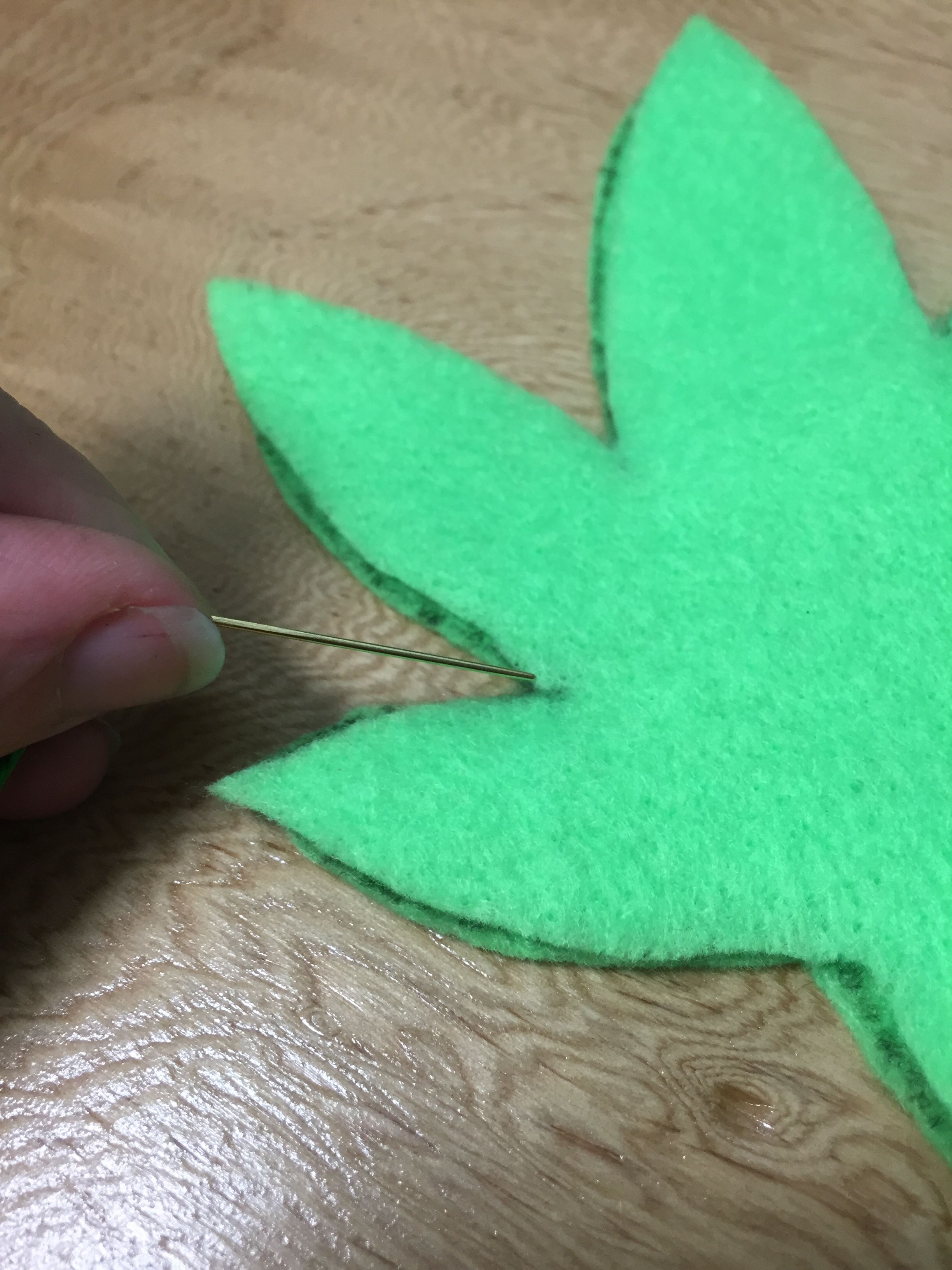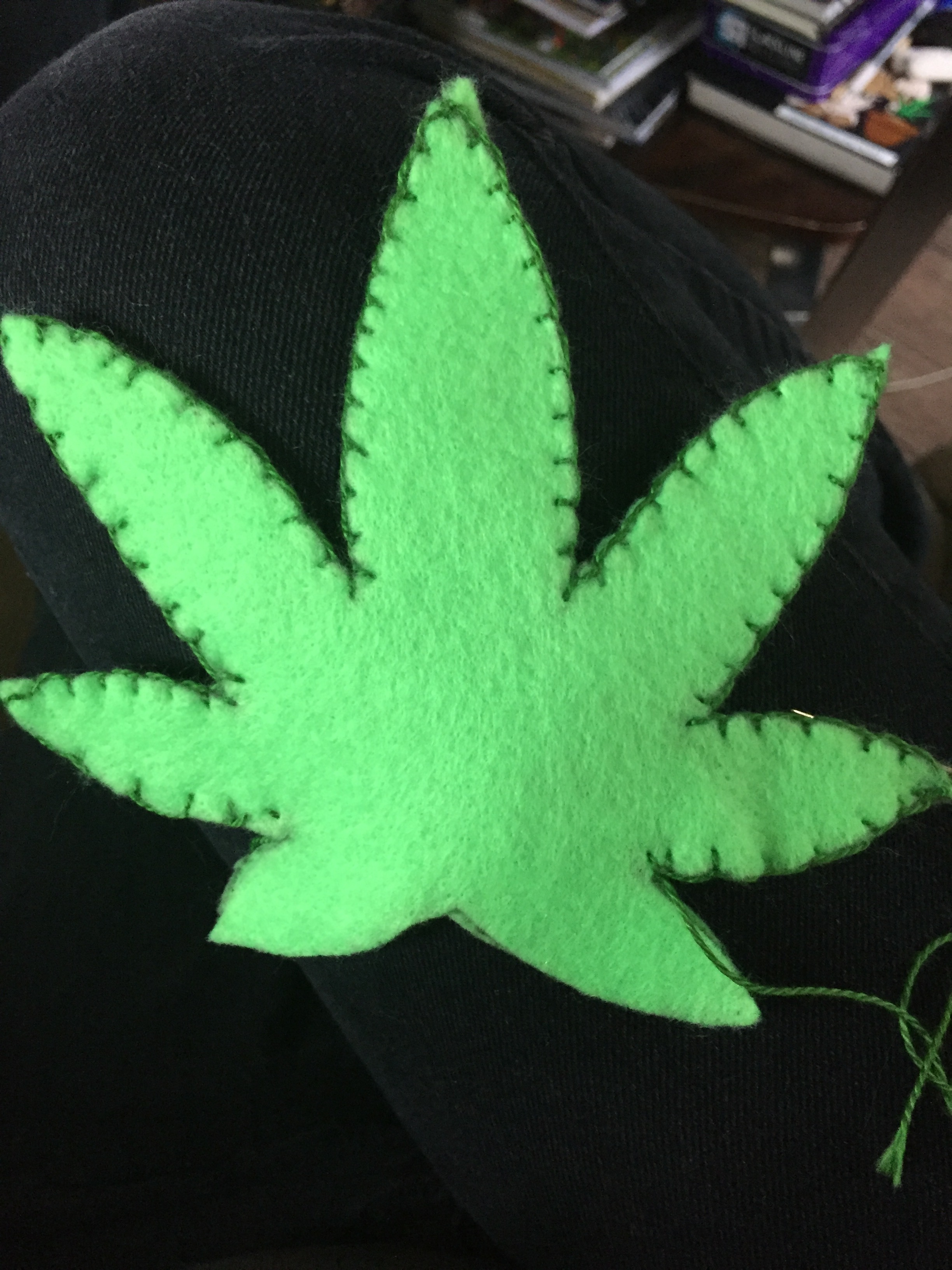 STEP 2: Put them face to face to make sure they are the same size, and to hide your pen lines. Now sew 3/4 of them together using a blanket stitch
STEP 3: Fill the leaf with the cotton batting through the bottom. Pro tip- Use a pen to push the stuffing into place
STEP 4: Make a cat nip pouch that will fit inside the leaf then put it inside
STEP 5: Finish sewing up the bottom! Also add a bit more stuffing to fill up the rest of the marijuana leaf.
Now it's time to admire your work, then let it be destroyed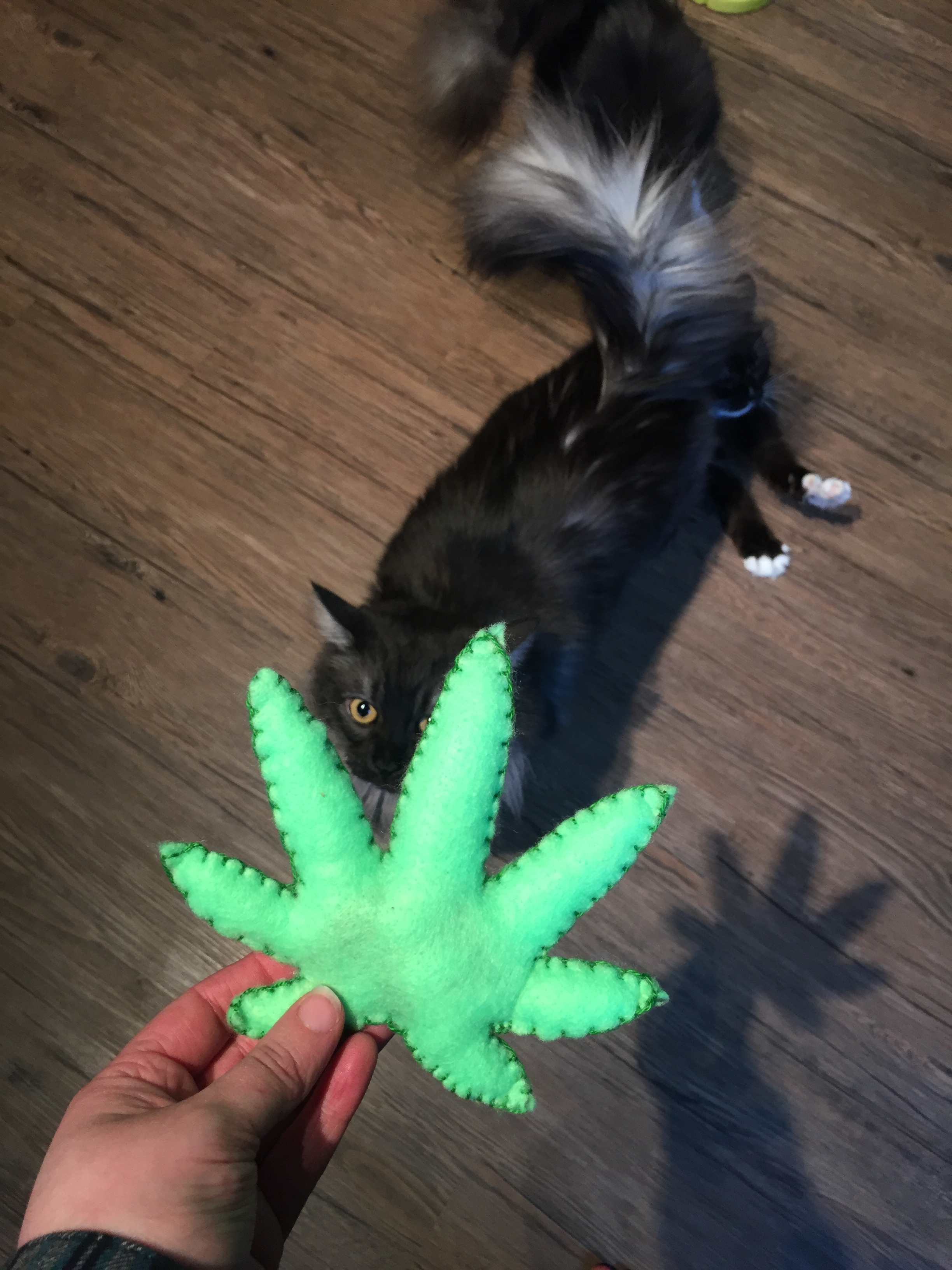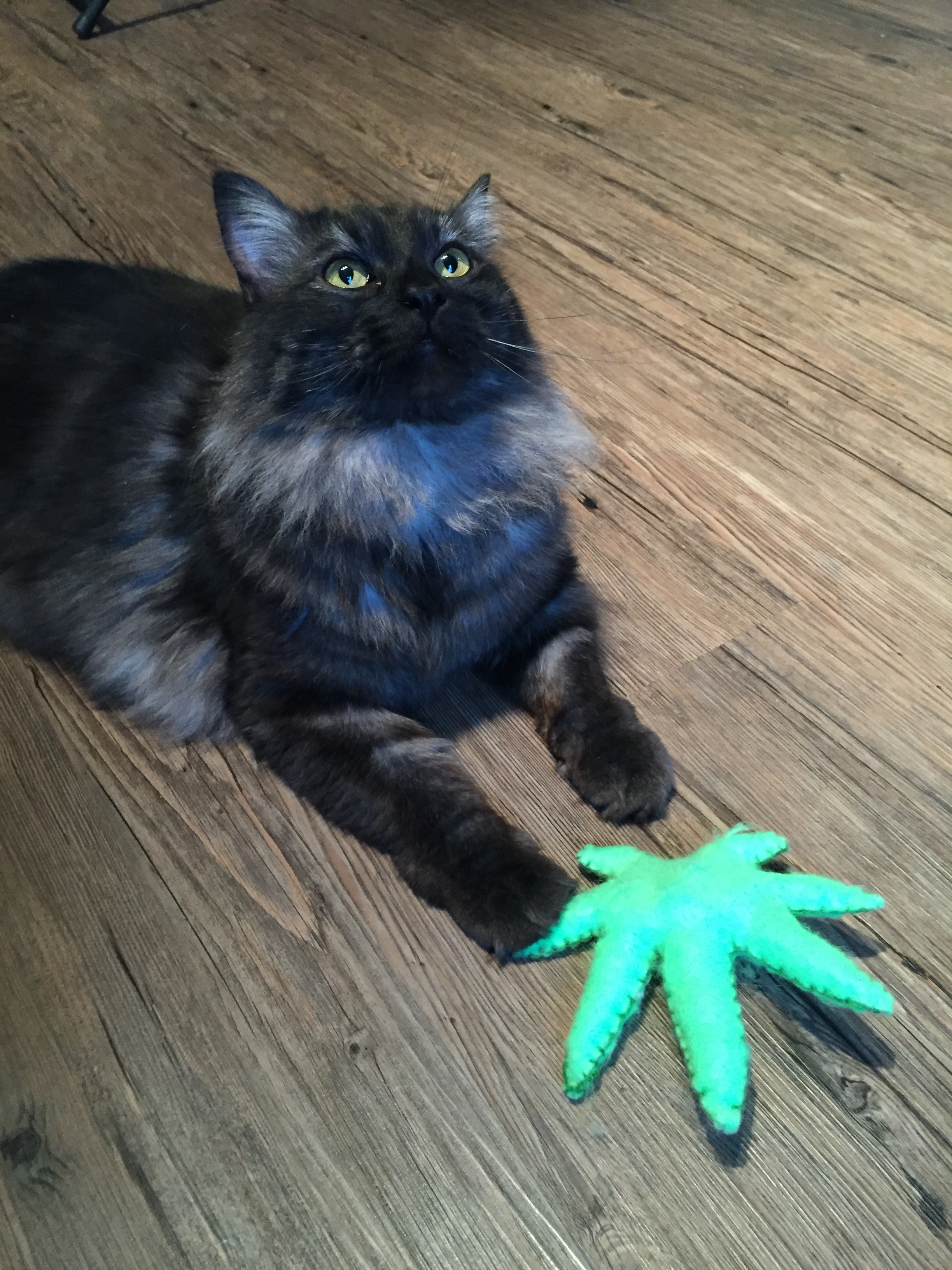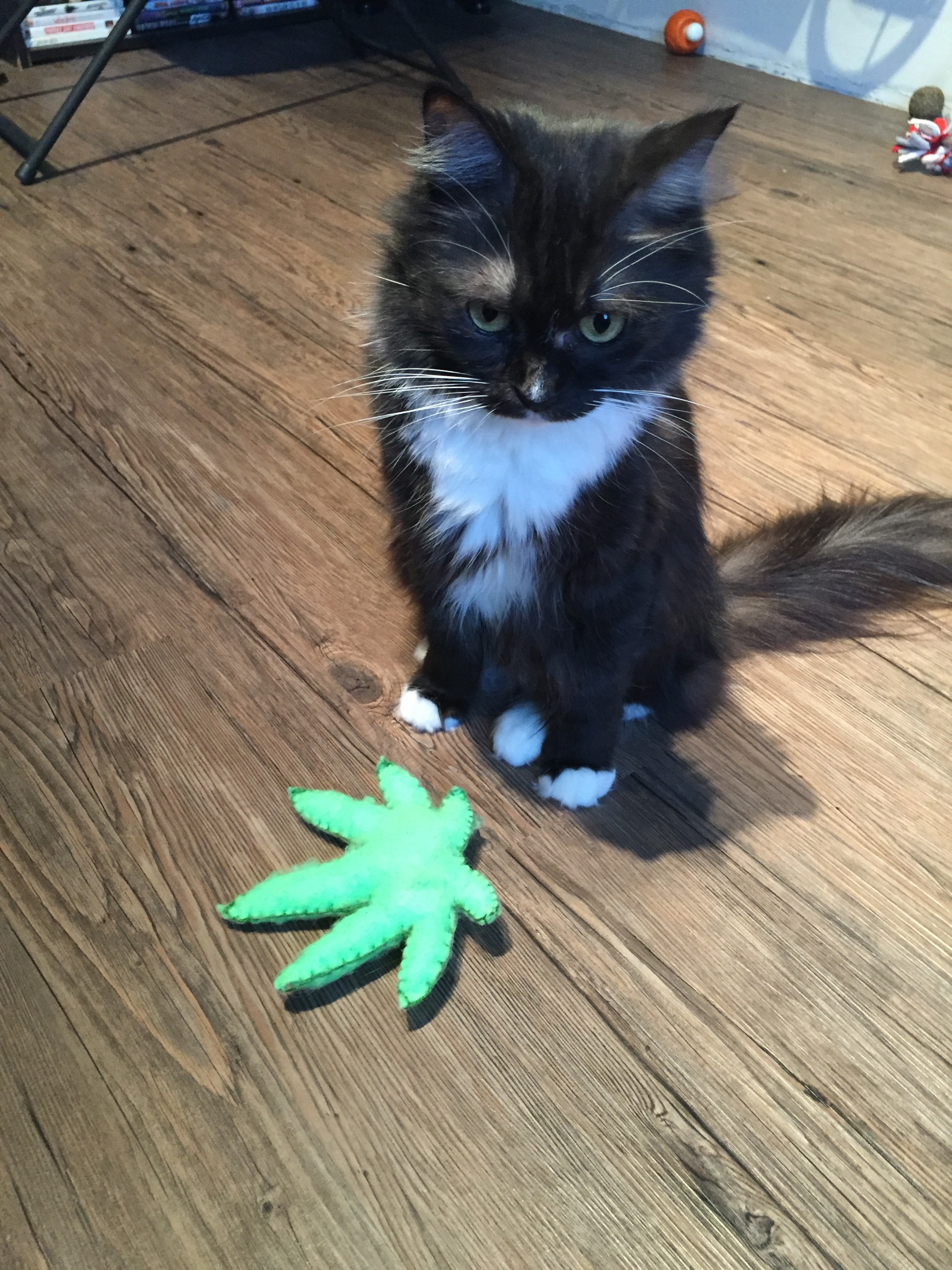 STEP 6: GIVE IT TO KITTY
Here's a video tutorial version as well from my Youtube channel
I hope I sparked up your creativity and you make your precious fur ball a cat nip toy.
If you make one I'd love to see it! and your kitty.. I love kitties
Thanks for reading my blog! If you have any questions or comments leave them below!