WANT TO COLOR SOME CANNABIS?
Are you bored of the usual - get high, Netflix, and chill?
How about get high and color? If this sounds good to you then I have the PERFECT coloring book for you. Let me introduce you to Color Me Cannabis!
WHATS INCLUDED IN COLOR ME CANNABIS?
40 pages to color and draw now for only $9.97
Hours of fun, entertainment and relaxation
You can color the cannabis plant, nugs, dabs and trippy designs!
Learn how to draw a weed leaf
Decorate your own rolling tray, lighter and pipe
AND MORE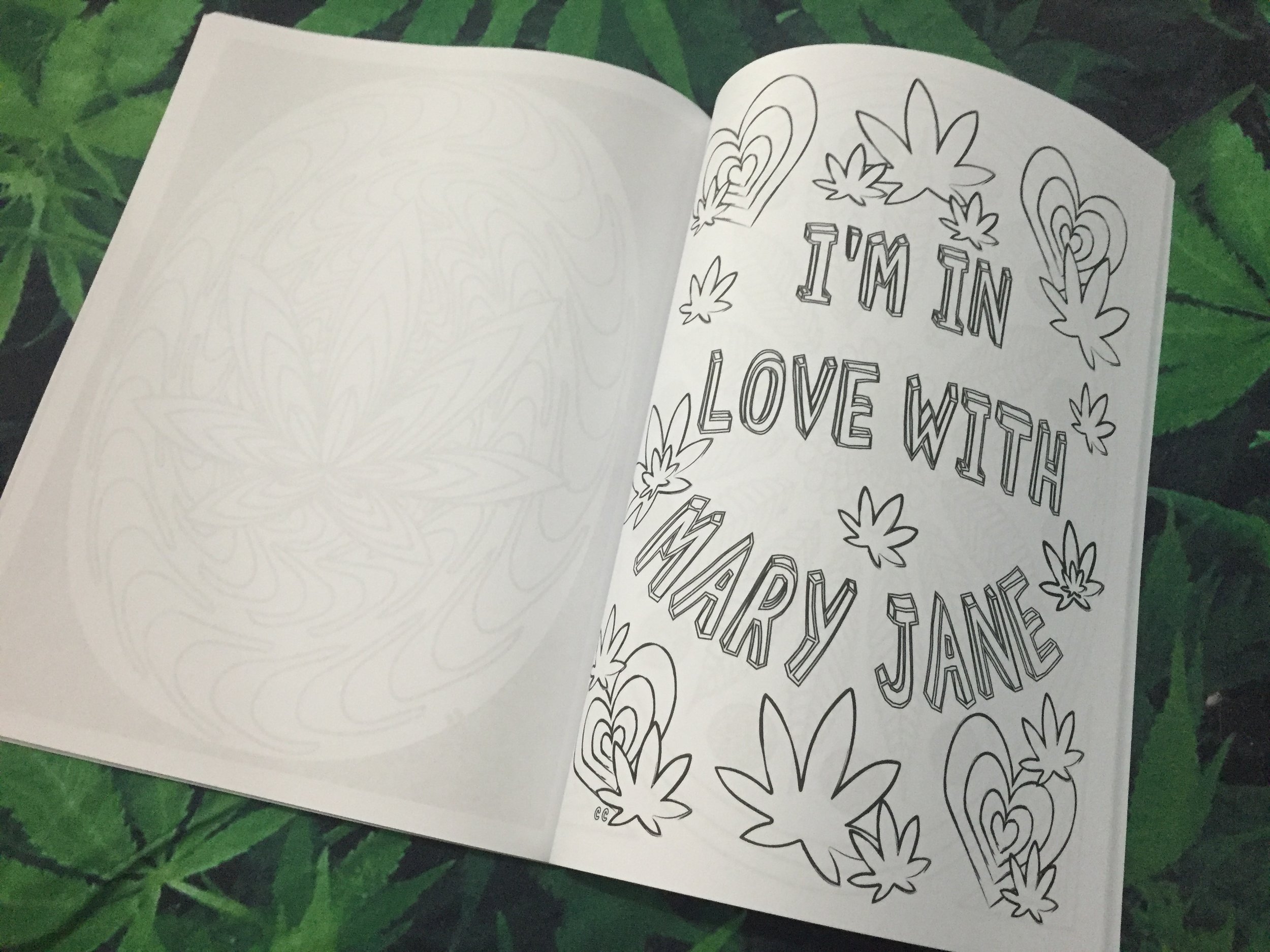 GET YOUR COPY NOW BECAUSE COLORING IS HIGHLY ENJOYABLE
THIS COLORING BOOK IS FOR:
Cannabis users AKA stoners, potheads, reefers, MMJ users, and chronics
People who are looking for a fun, relaxing activity to do while high, medicated or sober
Anyone who wants to be "artistic" and spark up their creativity
THIS COLORING BOOK ISN'T FOR:
People who believe cannabis is a "terrible, gateway drug"
People who think that adult coloring is stupid and immature
WATCH THIS VIDEO TO SEE COLOR ME CANNABIS FROM FRONT TO BACK
WHAT ARE PEOPLE SAYING ABOUT COLOR ME CANNABIS?
HOW CAN YOU GET COLOR ME CANNABIS?
You can purchase your copy from Amazon and have it shipped directly to your door
OR you can purchase it from my Etsy store as a digital download and color some cannabis INSTANTLY!
FAQ
Q: What should I color with?
A: I suggest using pencil crayons, markers, gel pens or even crayons
Q: Are there any benefits to adult coloring?
A: TOTALLY! Coloring helps you relax and relieve stress. It also helps train your brain to focus while improving your fine motor skills.
Q: Do I have to know how to color or draw?
A: Nope, you don't even have to color inside the lines if you don't want to